About
Evoplay has rewritten the iGaming rulebook with its latest offering, a video slot with a third-person shooter mechanic called Star Guardians. The first of its kind, the game allows players to take manual control of their characters and shoot their way to slot wins. The big-budget blaster follows the Star Guardians, a Special Forces team at war with a race of mutated insects called Tritons who have invaded their spaceship. The objective is to annihilate the aliens until you reach their Queen, picking up wins along the way.
Choose from three heroes, Butcher, Keliot, and Skyler, each with their own skills and characteristics and if you change your mind, you can swap to a new hero, even as you keep playing.
Where to play Star Guardians
A new era in casino gaming has arrived. Star Guardians is a big-budget video slot developed by Evoplay. This industry-first third-person shooter slot game gives you complete control of your chosen character.
Fire your way through the bonus rounds to collect some big wins while protecting the universe from Tritons - a deadly mutated insect species from a far-away galaxy.
Are you ready to sign up as a Star Guardian? You can join the Special Forces team at one of these approved casinos.
Star Guardians video slot takes you into the future. The year is 2077 - an SOS message has been sent from Colonel McCain stating that an unknown life form has been detected onboard his spacecraft, and urgent assistance is needed.
The invaders are identified as the mutated insects we know as Tritons. These aliens only have one purpose, and that is to destroy all forms of organic life. The Star Guardians are civilisation's last hope, so will you join the battle to save humanity and blast your way to some mega payouts? Learn how to play this ground-breaking slot by reading our expert Star Guardians review.
What separates Star Guardians slot game from all others is that players have manual control of their character. You decide where to go on the spacecraft and what missions to complete. Currently, there are three Star Guardian characters that you can choose from, and each has their own unique abilities.
Joe Butcher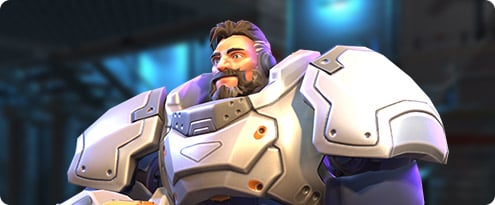 A rugged former marine turned hired gun for the Star Guardians Special Forces team.
When you play as Joe with an activated booster, all wins have a 2x multiplier.
Armed with a rocket launcher and multi-barreled gun, he's locked and loaded - ready to battle the Tritons until the bitter end.

Skyler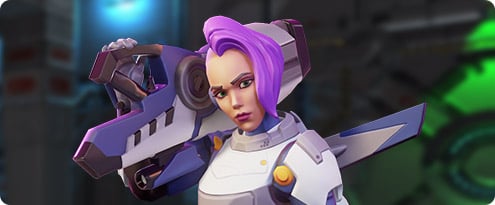 Skyler left home to train to become a Star Guardian.
After freezing on her first mission, she returned back to her home city only to find that it had been burned to the ground.
Vowing to never miss a shot again, Skyler is an all-action Guardian.
When she's your chosen character, you can open prize chests without keys, and her deadly sniper rifle comes in useful as you hunt for Tritons hiding on the ship.

Keliot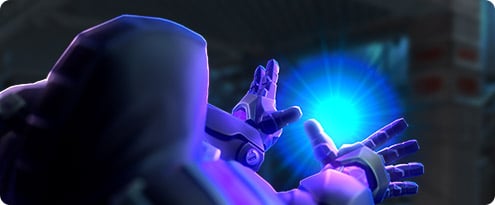 Keliot is searching the universe for knowledge on how to annihilate the Tritons.
He discovers that a swarm can be wiped out if the Queen Triton is killed.
Playing as Keliot with an active booster guarantees you pick up all the cash drops in the main game and bonus feature.
Furthermore, Keliot releases kinetic energy from the palm of his hands (imagine Ironman), which is one of the most powerful weapons in the game.

Star Guardians Slot Strategy?
This is a bold move by Evoplay to develop an online slot where the player has some degree of control over their destiny and that of the universe. Historically, slots have always been a game of chance, but Star Guardians is a game-changer.
With the decision-making elements within the game, it raises the question, what is the best Star Guardian strategy? Of course, you can change characters as you play, which adds another dimension to the strategy you can use. Is it better to start with Butcher and blast your way through the onslaught of Tritons or is Skyler with her sniper rifle the better character? Then, don't forget Keliot with his kinetic energy.
To learn more about Star Guardians strategy, check out this page.
Star Guardians FAQ

Where can you play Star Guardians?

Star Guardians is available at most of Evoplay's partner casinos. You can find an updated list of licenced and regulated sites at the top of this page.

What other games has Evoplay developed?

Evoplay has a portfolio of around 100 casino games. Among its most popular titles are Dungeon: Immortal Evil, Anubis' Moon, Temple of Dead and Valley of Dreams.

Where can you get Star Guardians free spins?

We've got you covered. Our team is keeping tabs on all the casinos that are offering Star Guardian free spins. This list is continually being updated as new sites embrace this innovative new video slot.

What is the RTP of Star Guardians?

Due to the manual mode, which puts the player in control of the game, the RTP of Star Guardians is variable. The better your level of gameplay, the higher the RTP will be.

Is Star Guardians fair?

Evoplay is licenced by eCOGRA, which is one of the most respected independent casino game testing agencies in the world. Additionally, this provider is certified by Gaming Labs; therefore, it's safe to say that Star Guardians is completely fair on every spin.